Wanna see the actual Proposal Video? Maybe play a fun Trivia Game or Photo Scavenger Hunt? Get Directions to the Ceremony & Royal Ball? See the entire weekend Schedule of Events on your iPhone! Download our App today and let the fun times begin!

Forever Exuberantly, Mandy & Jonathan
Here's HOW to Activate Our Wedding iPhone App:
STEP 1) Click the button below to download "Chew On This":
Step 2) Click the information 'i' in the upper right corner: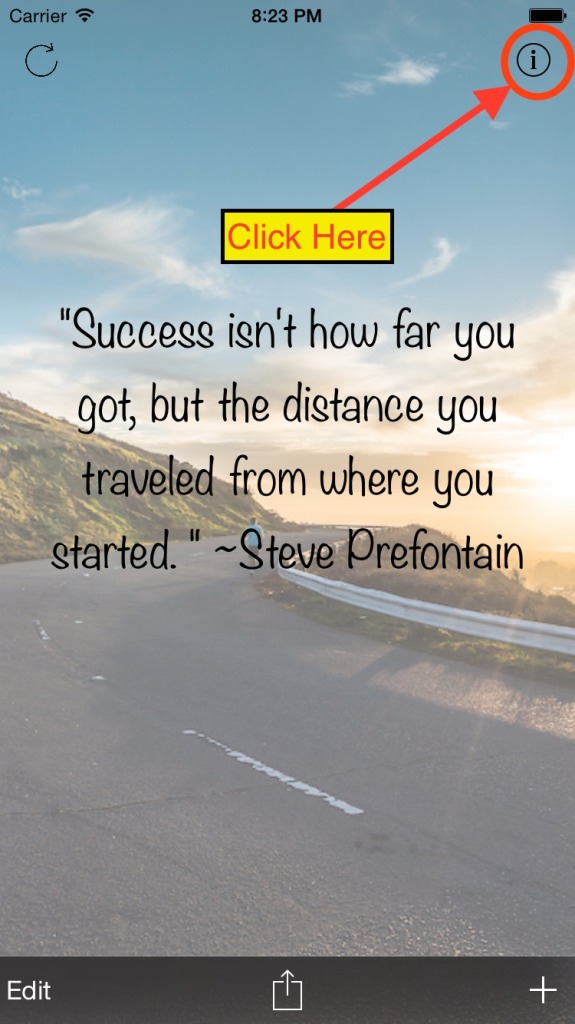 Step 3) Enter 'foreverexuberantly' in the textbox and then click "Go":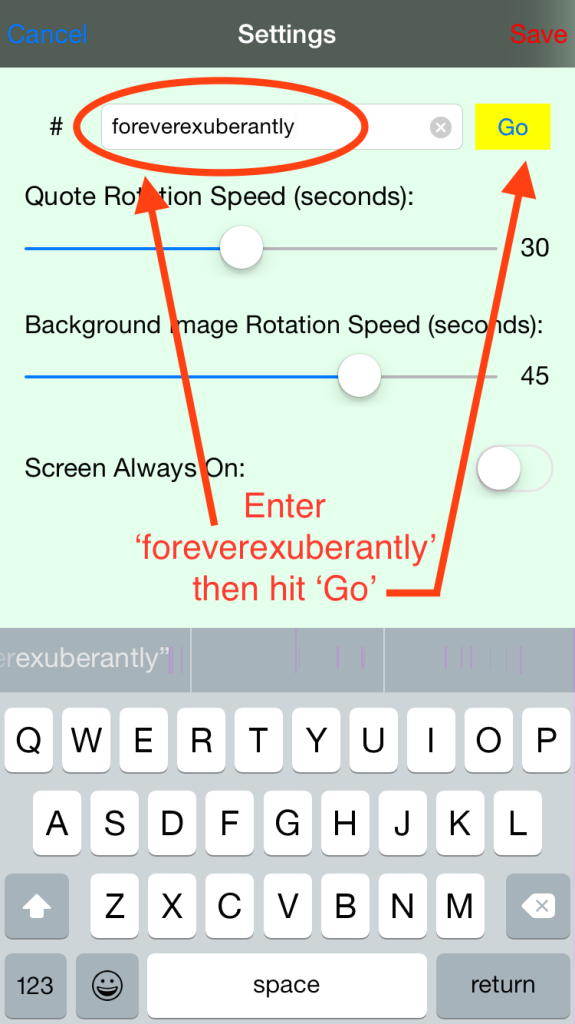 You'll see a message pop-up: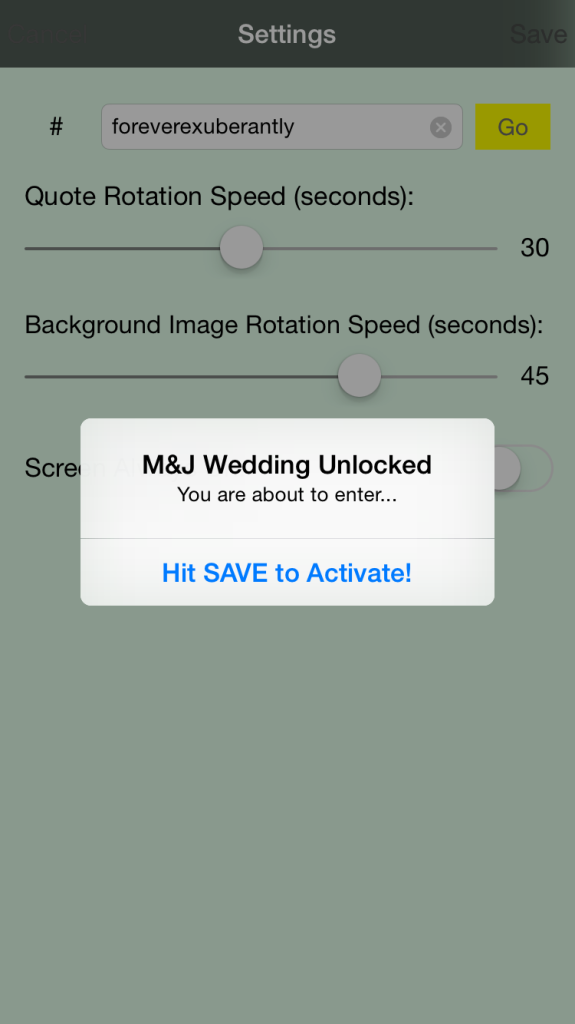 Step 4) Hit 'Save' and the Wedding App will activate shortly after that!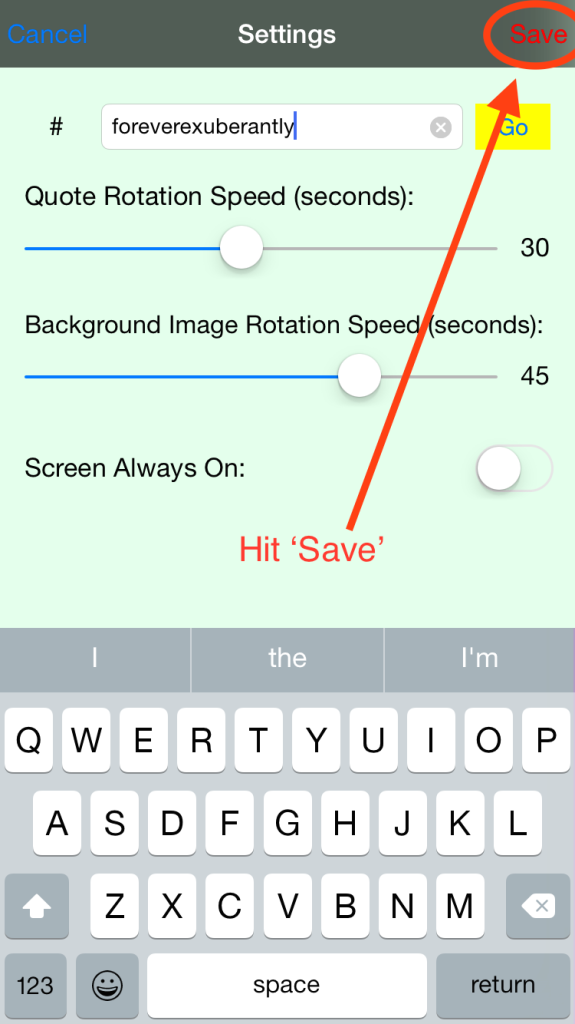 Step 5) Explore our world and HAVE FUN!!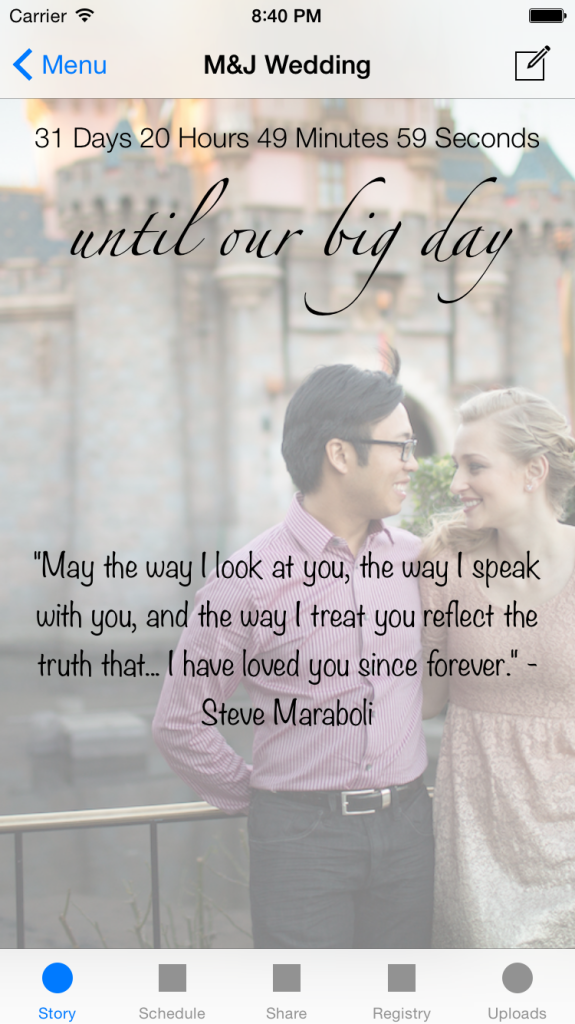 Troubleshooting:
If you need a direct link to the App on the iTunes Store,
CLICK this link here: https://itunes.apple.com/us/app/chew-on-this!/id1009385940
-OR-
SCAN this QR Code below: