Our Wedding Party
The best guys and gals in the whole wide world...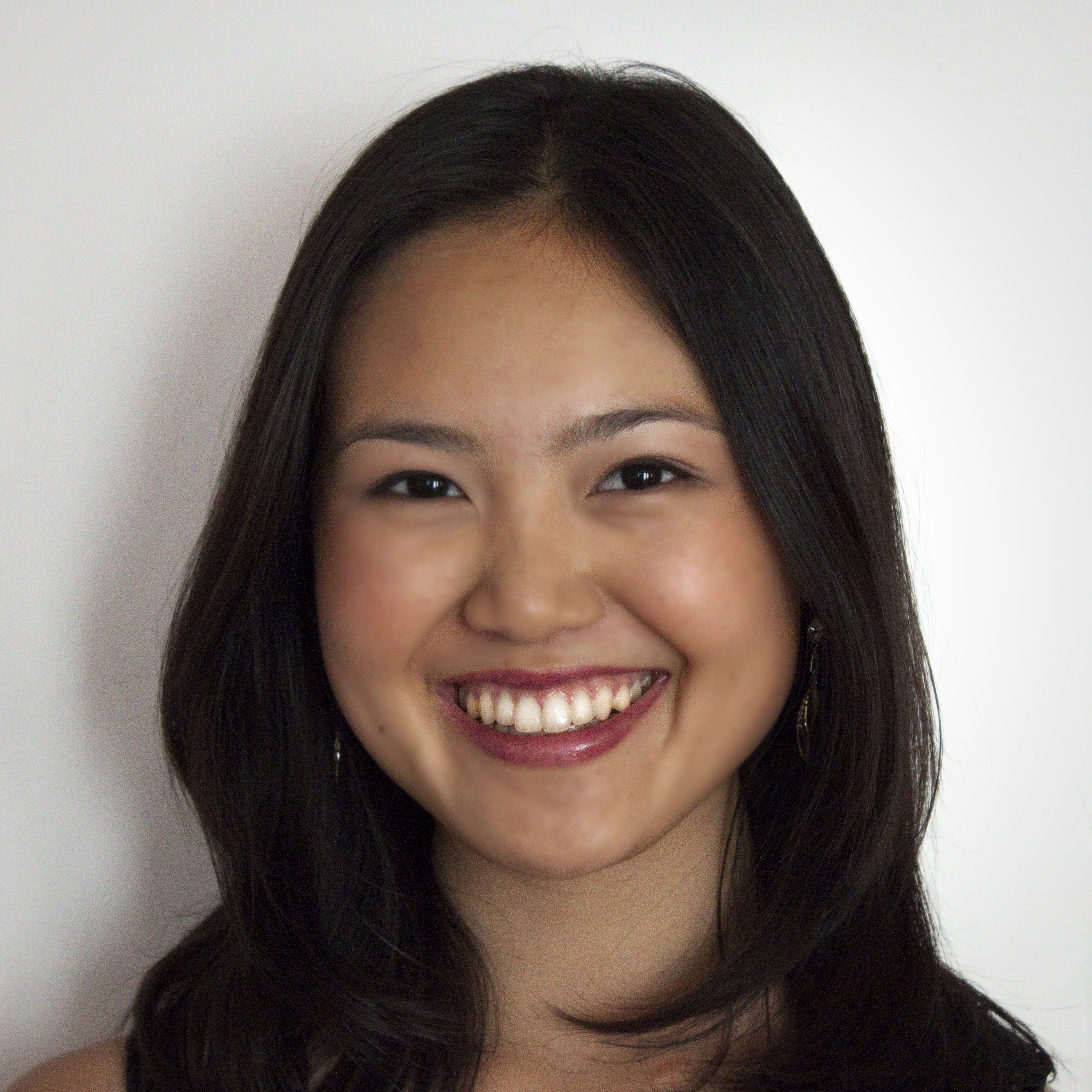 Lauren
Maid of Honor
Lauren couldn't be more delighted to be Mandy's maid of honor! She is currently pursuing her Doctor of Pharmacy at the University of California, San Francisco, and is thrilled to be moving back to southern California in March 2015 to finish up her final year of the curriculum. She met both Mandy and Jonathan at UCLA in the entertainment design classes offered by Walt Disney Imagineering through the theater department. The three of them and Noah, Camille, Ambika, and Alex all thoroughly enjoyed working and "studying" together and soon forged familial bonds that resulted in the birth of the group known as "ZShape." After many trips to Disneyland, dinners, and watching her friends in ZShape grow and succeed (and work for one of two companies!), she is confident that their five years of friendship are just the first chapters of a lifetime of laugh-out-loud and blissful memories. It brings her such joy to see two of her best friends so happy, and even more that they found happiness together! She loves Disney, musicals, and finding fun ways to stay healthy, and can't wait to enjoy all of these things with her best friends once she moves and can start crossing off each item on the list of adventures she and Mandy have been planning.
Bryan
Best Man of the Bride
Bryan is Mandy's brother and the youngest of the 4 Gill siblings. He is currently finishing up his English degree at BYU. He enjoys writing, reading and gaming. Mandy will always be a very dear sister in his heart; she will forever be that girl who pushed him down the stairs in a cardboard box because that made them Power Rangers. All jokes aside, he is delighted to see Mandy begin a new and wonderful road in her life with such an amazing and kind person. He hopes that Jonathan and Mandy will be as happy in their marriage as they have made us in their friendship.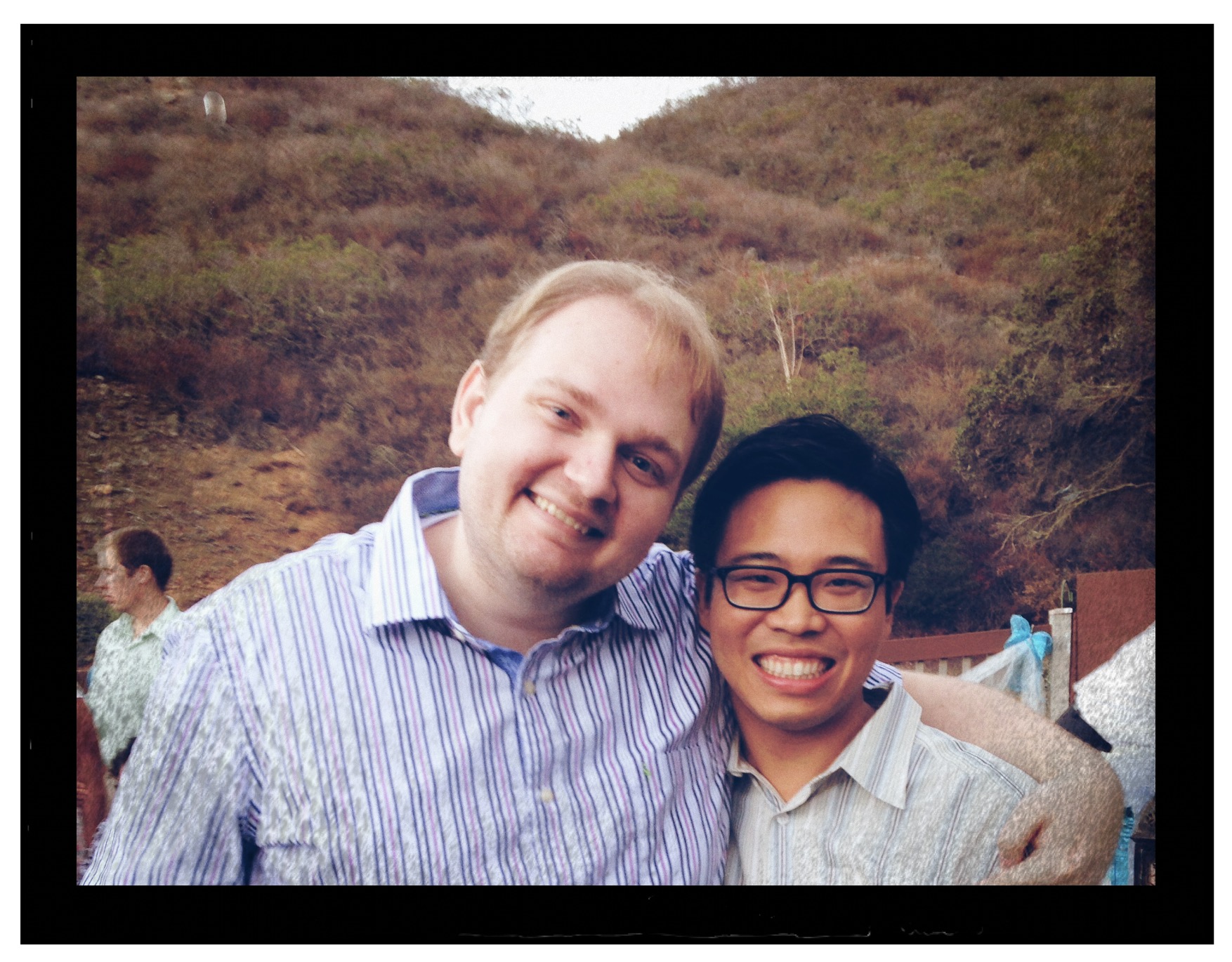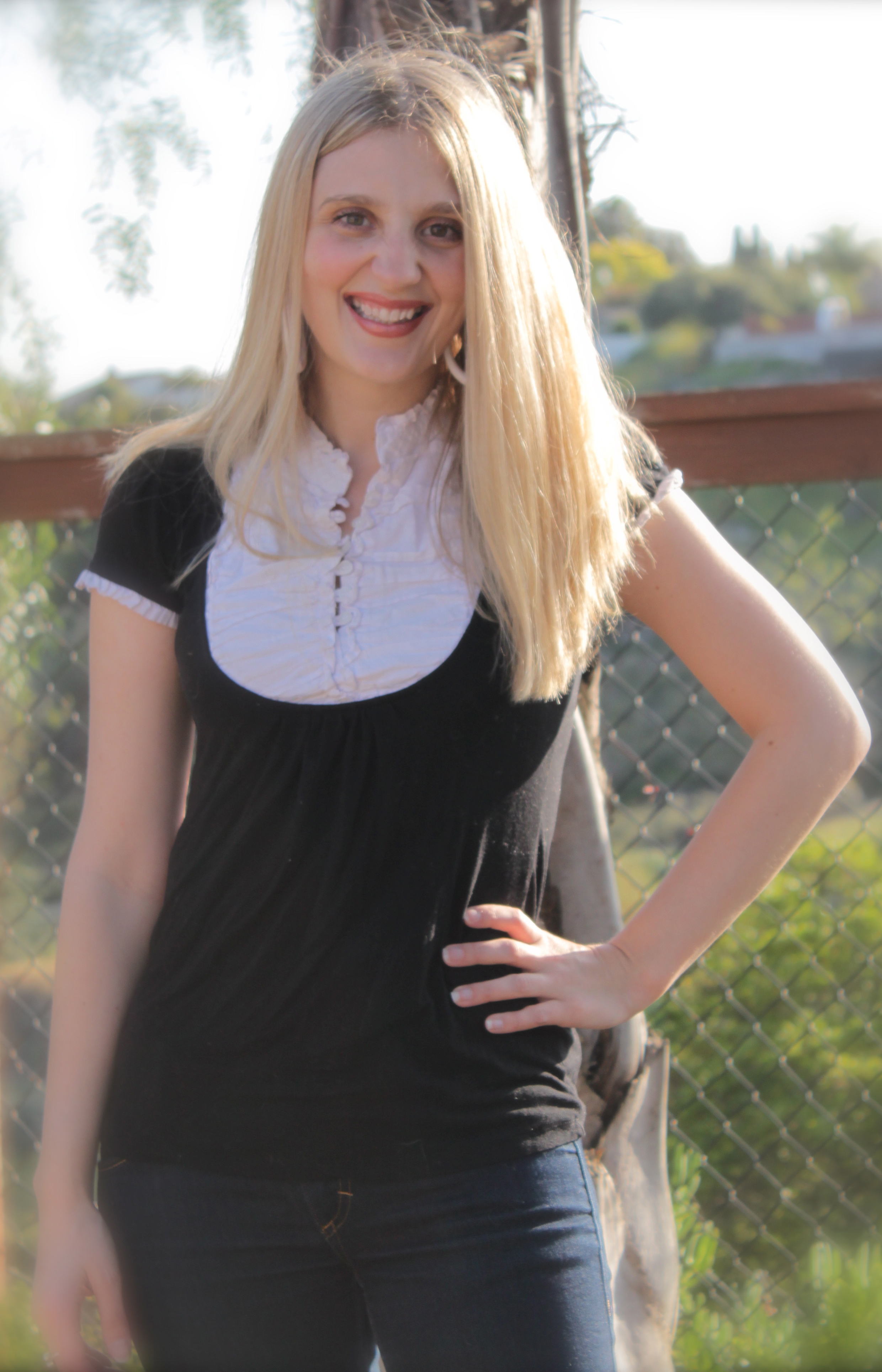 Kristy
Bridesmaid
Kristy is Mandy's oldest sister. She works as an attorney representing children in foster care. She also shares in Jon and Mandy's love and enthusiasm for all things Disney!!
Since the day that Mandy was born she has been a bright light to the Gill family. Kristy has had so much fun watching her grow up into the beautiful woman she has become.
Kristy is soooooo excited to be a part of Jon and Mandy's wedding party. She can't wait for 5/16/15 to come so that they can all celebrate together at DISNEYLAND!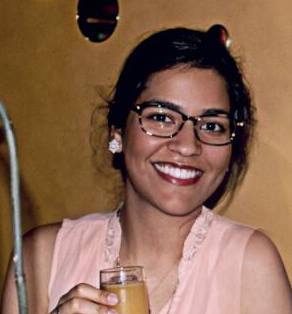 Ambika
Bridesmaid
There have been so many inspirational and memorable moments with both Jonathan and Mandy that it quite impossible to distinguish which came first.
However, Ambika can recall a very special moment that she (as well as the rest of ZShape) were blessed enough to witness – the budding love between the two while discussing "Dr. Who" (a show that Mandy insists Ambika move past the first episode of). They were so engrossed in their conversation that, one could imagine, the world around them was just a complete dreamlike sequence – painted light rhythmically brushing past them into the sky, like perhaps a scene out of "Tangled". 'Tis such sweetness and romance over a conversation on which Doctor was their favorite. (Since Ambika has not seen anything beyond that first episode…technically of the reboot, her favorite is the ninth. ha-HA, you thought she'd say the first! She definitely did not Wikipedia this.)
Anyway, since the day of this reunion, ZShape knew that their love was forever and exuberantly locked in each other's hearts. Ambika feels so very lucky to have witnessed this bloom.
Love you guys!!! Congratulations on this beautiful new life together!!!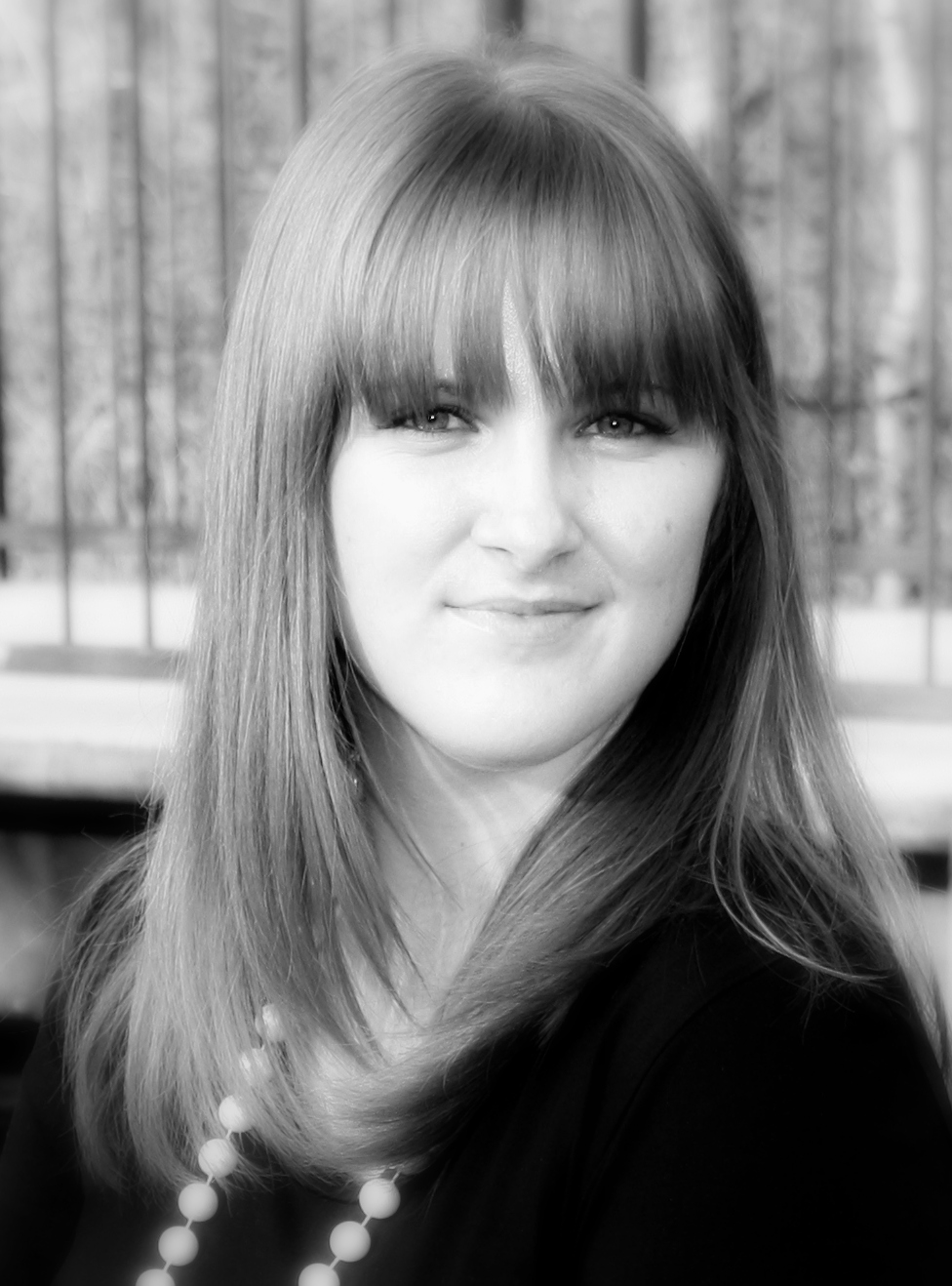 Jillian
Bridesmaid
Jillian is Mandy's cousin and had the fortunate opportunity to grow up with Mandy in San Diego where they lived only 10 minutes apart. They were playmates and both have a plethora of memories of playing Lion King, swimming, going to the beach and Mission Bay, watching movies, enjoying family dinners and vacations, going to Disneyland, sleeping over, etc. Jillian wishes Mandy and Jonathan the best in their marriage and hope they will create an amazing relationship and do wonderful things together. Mandy deserves nothing but the best and Jillian is happy that she found someone she can truly be happy with.
About Jillian in a nutshell: she is 25 years old and currently lives in Provo, Utah where she works as an Assistant Supervisor at a residential treatment center for teenage girls called New Haven. She graduated from Brigham Young University Provo in 2012 and recently married her husband Mark in August 2014! She would like to go back to school eventually for recreational therapy but right now is focusing on building her life with her husband and working at New Haven. Her hobbies include singing, playing piano, playing racquetball, soccer, and volleyball, reading, cooking and baking, exercising, being outdoors, watching movies and TV shows, and of course going to Disneyland.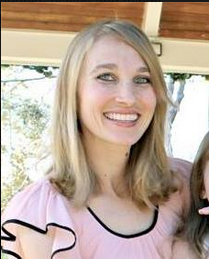 Tiffany
Bridesmaid
Mandy and Tiffany had an instant connection from the day she was born. Tiffany apparently hyperventilated and repeated "Oh! Oh!" over and over again when she walked into the hospital room and saw her baby sister. Mandy has always been an amazing sister, and she still takes Tiffany's breath away (just for different reasons now…things like her amazing talent, beautiful voice, sweet personality, etc.).
A little about Tiffany: she currently lives in San Diego with her husband of almost 10 years and their 2 beautiful daughters (Aubriella, who is 4, and Kaylia, who is 2).  They will be adding a baby boy to their family a little over 3 months after Mandy and Jon's wedding. She has a Bachelor's in Broadcast Journalism, as well as a Master's in Education/Child Development. She is an elementary school teacher who loves gymnastics, reading, watching movies, exercising/running, and spending time with her family!
Tiffany is so excited and happy for Mandy and Jon. She loves that Jon absolutely adores Mandy and realizes how amazing she is. Tiffany cannot wait for their wedding; it is going to be magical! Her wishes for them are for them to live a beautiful, happy life together and for their marriage to continue past forever into eternity.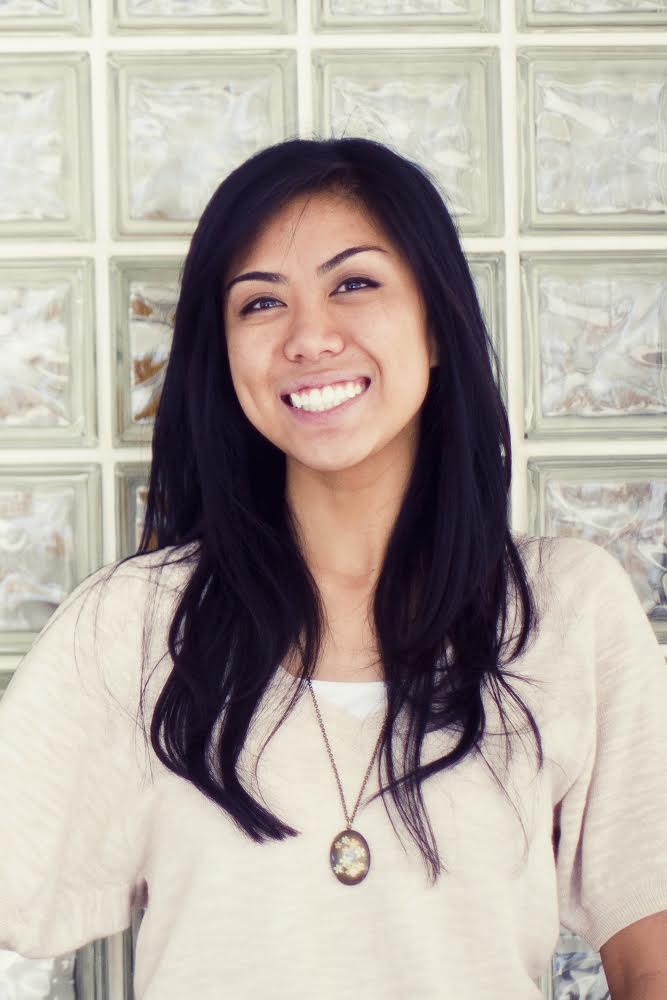 Kristina
Bridesmaid
Kristina met Mandy during their first year at UCLA and they instantly became best friends. They even ended up rooming together during our last two years of school, (along with Jenni) and boy, was that a fun adventure! They have all been there for each other through all the highs and lows that college brings and Kristina is so excited to celebrate and be a part of the highest of high moments for Mandy! She met Jon through a mutual friend during her first year at UCLA also. She never really got to know him well during that time, but she does remember how genuinely friendly and sincere he was, so when she learned that he and Mandy had started dating, she approved immediately! =) Kristina worked most recently as a neuropathology research assistant in the medical school at UCLA, but ended that to become a mommy. She and her husband welcomed their first baby boy in August 2014 and will be living in Utah by the time the wedding comes around. She loves taking photos (she runs a small freelance portrait photography business on the side), cleaning and reorganizing her home (Mandy can attest to that), and eating a good batch of homemade chocolate chip cookies. =)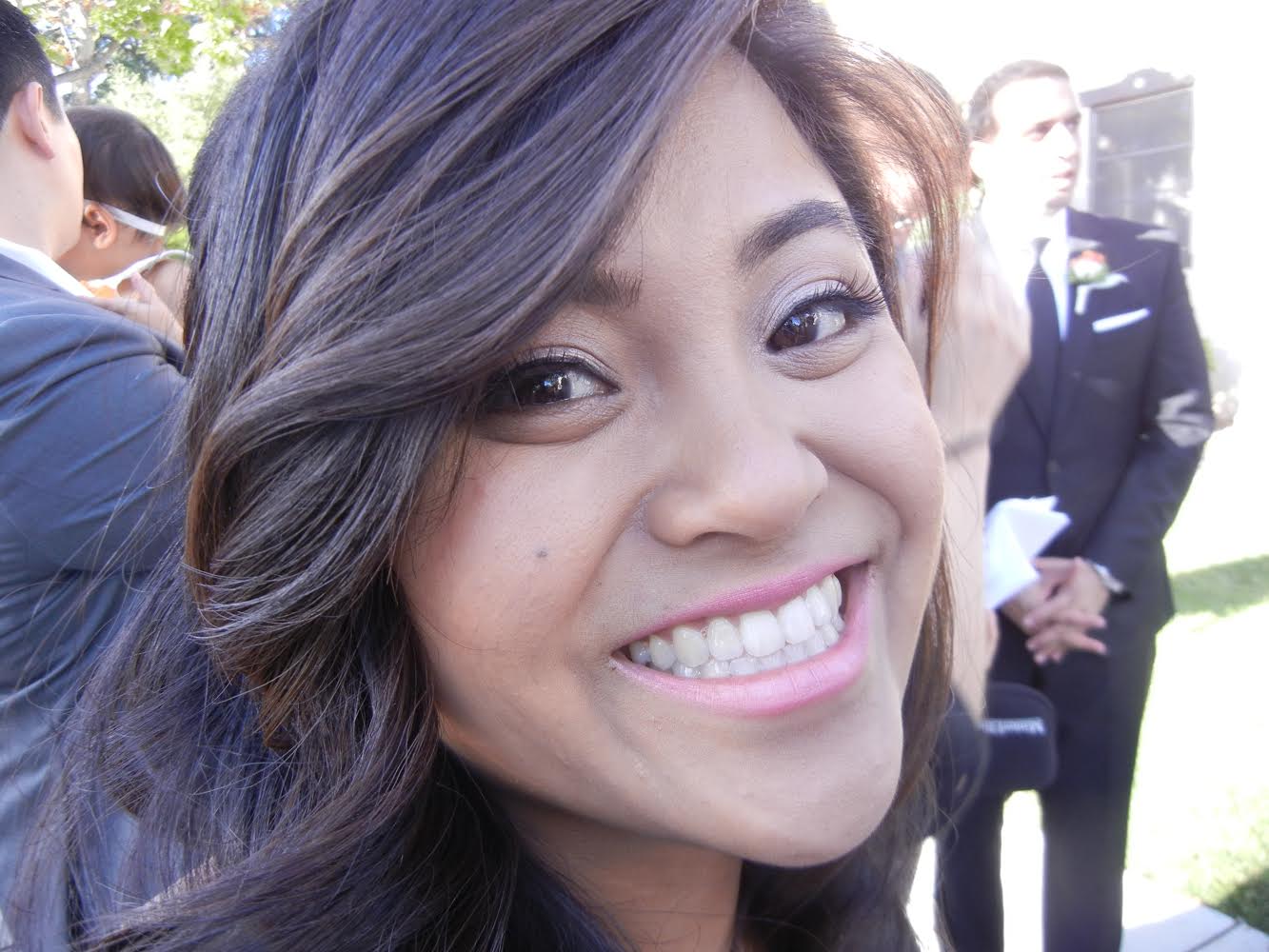 Rosanna
Bridesmaid
Rosanna has been Jonathan's "big sis Anna" for as long as they can both remember. From kid playmates to fellow UCLA Bruins and beyond, they were always best of friends! Their cousin-ship developed from being firmly rooted in their love for adventure (i.e. mystery scavenger hunts, being co-captains, exploring Disneyland the first time without any adults in 1996, etc.) and eventually grew even deeper, becoming rooted in their shared faith– even trekking Spain on an intense summer pilgrimage in 2011! Rosanna recently got married and she and her hubby Matt were honored to have Jonathan as a groomsman. Now the honor goes the other way: Rosanna is honored to be a bridesmaid to the lovely, loving, life-filled Mandy, or "Maisy," as Jonathan affectionately calls her! Rosanna knew ever since she heard Jonathan serenade Mandy with "I See the Light" on her family piano at 2 AM (Jonathan and Mandy came for a late night visit) that her "little brother" Jonathan certainly found his dream girl, whom she had heard him speak of for so many years. Rosanna is excited for Mandy to be part of the crazy clan; they love her already!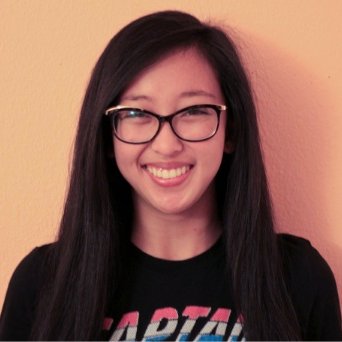 Camille
Bridesmaid
Camille met both Mandy and Jonathan during college, in an Imagineering class where Jonathan and Mandy were assigned to different product development teams (Camille was on Mandy's team). In a crazy turn of events, the two competing teams became friends through a trip at Disneyland, fused together group names (newZeum + reSHAPE = ZShape) and the rest is history.
Right now, Camille is working at Walt Disney Studios as a Production Engineer. She just won an Emmy for her work on 2013's Disney Parks Christmas Day Parade (She didn't want to write that but was forced to keep the bride happy and abide by her request. LOL.) She loves Disney, Broadway/musicals, anything cute and fluffy and is not afraid to be loud and break out into song in public. She's definitely the loud one in the group.
Camille is forever thankful to have Mandy, Jonathan, and ZShape in her life as people she can call her life long friends. Not a lot of people can say they have that. Through thick and thin, near or far, days, months, and even years, ZShape can always pick up from where they last left off.
Camille is extremely honored and humbled to be a part of the wedding party. IT'S THE FIRST ZSHAPE WEDDING! Camille wishes all the best to the bride and groom, which includes, but not limited to, a life full of love, laughter, and Disney inspired family moments. Camille also cannot wait to be Auntie CJ to JChew & Mandy's fat hapa babies, because fat hapa babies are the cutest babies. (Fat is optional, but incredibly encouraged).
It's a testament to the fact that following your heart and doing what you love can bring the most unexpected and wonderful people into your life.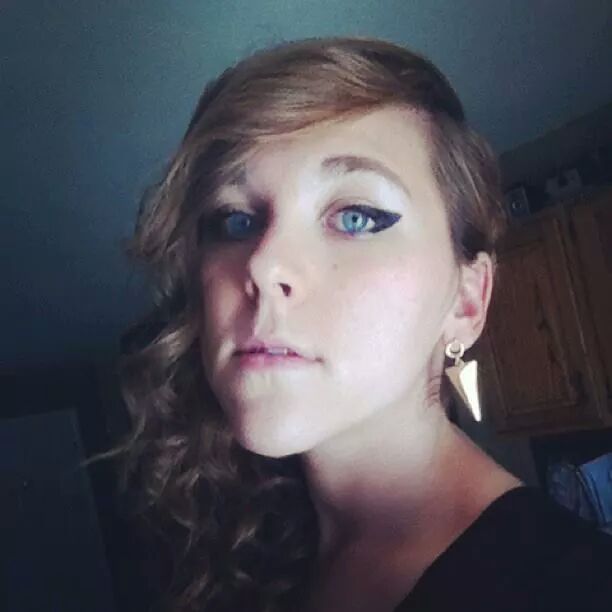 Jenni
Bridesmaid
Jenni attended UCLA with Mandy and Kristina, and was lucky enough to have both of them as roommates for two years. Mandy is one of her dearest friends, mostly because she is such a kind and wonderful person, and misses living near Mandy. She is currently working on her PhD in Salt Lake City and studies healthcare reform in the US. She is galactically excited for Mandy's wedding. We all know it is going to be an explosion of ridiculous wonderment.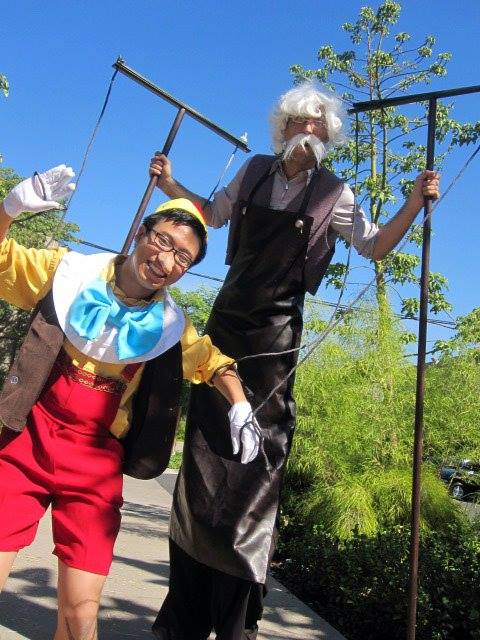 Noah
Best Man – The Inspirer
Noah actually knew Mandy before he met Jonathan. They used to sit next to each other in the first quarter of the Disney Imagineering class. When Noah was assigned to Jonathan's project group for the second quarter – the groups merged into what is now known as "ZShape"! Jonathan and Noah also started working at Imagineering the exact same day and have been on a fantastic journey together through the years. Noah is currently a Media Producer at Disney Imagineering and is so honored to be Jonathan's Best Man! It is going to be a full day of Disney magic and memories and of course, exuberance.
Victoria
Matron of Honor for the Groom – 477
Victoria met Jonathan on the first day of classes at UCLA, and she knew pretty much immediately that he was most definitely her "brother from another mother". They goofed off during the performing arts class (during lecture breaks of course!), and she's happy to say they haven't stopped goofing off and laughing since that day. Over the course of a 10-year friendship, they've enjoyed countless shenanigans… like that one time where they stayed in the WORST motel ever (it was a convention weekend and prices were astronomical!). But honestly, this guy never stops smiling no matter how weird/awkward/unfortunate the circumstances, and that's why he is Mr. Awesome. Victoria couldn't be more ecstatic (or exuberant!) to be Jonathan's Maid of Honor in the upcoming wedding. Mandy & Jonathan asked her as a birthday gift and it was one of the best gifts (and memorable moments!) ever. They are one of the dearest couples in Victoria's heart and she cannot wait to bring this fairy tale love story to life & celebrate!!
Fun Fact: Jonathan was also Victoria's Best Man in her Oct '14 wedding! She asked him while they were both sweating profusely over spicy Thai food. 477.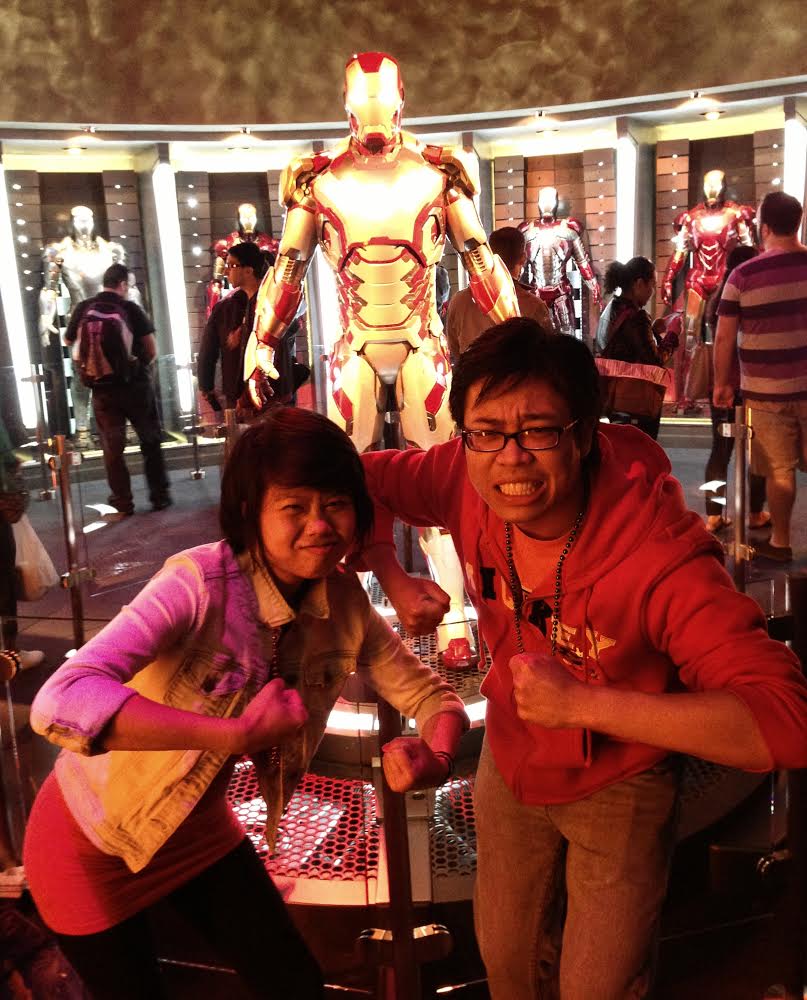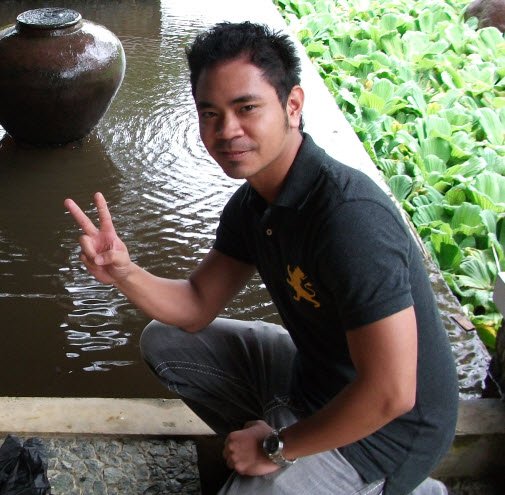 Paul
Groomsman
Paul met Jonathan while they were working for Amgen. They had a strong Filipino bond right away, but also an innate brotherly friendship. Paul was an important influence in Jonathan's life during his years at the biotech company for it was the first real full-time job Jonathan had ever held. They went on hikes, singing Karaoke, going to 80's arcade game lounges, played board games after work, and went on crazy Mammoth trips with their co-workers and enjoyed many delicious lunches and dinners going to all the restaurants around the Thousand Oaks/Simi Valley/Los Angeles area.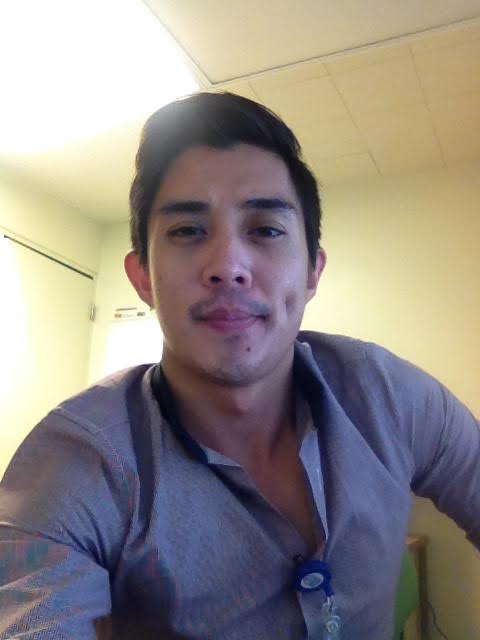 Jeff
Groomsmen – Life Team Partner
Jeff met Jon in Ms. Dimuro's freshman English class. He sat in the desk behind Jon and was immediately drawn to his contagious positive demeanor, dashing smile, and wickedly amazing intelligence. Through the years, Jon and Jeff have grown together and have truly become soul brothers. He's been an integral part of shaping who Jeff is today, and has influenced how he works as a therapist, planting seeds of positivity and using compassion with all of his patients. Jeff can't be happier for Jon now that he has found his soul mate—a true match made in heaven. He has nothing but the best of wishes to this lovely couple; after all, they are the modern day Mickey and Minnie Mouse

Love ya guys!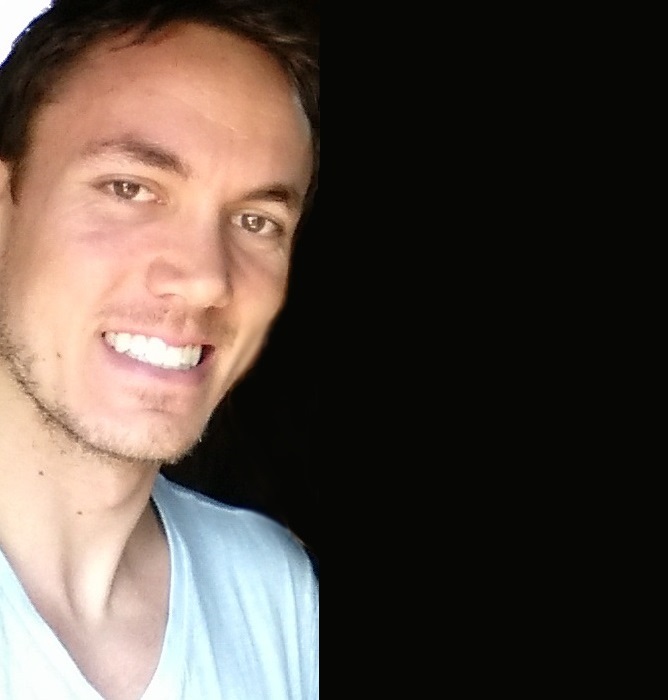 Carey
Groomsman – K
Jon and Carey were roommates for most of college, traveled on three continents, and Jon will always be one of Carey's best friends. In their time together, Carey has gotten to know so well what is best for Jon. And he sees that in Mandy. He sees how incredibly happy Mandy has made Jon and is so proud of them both. Thank you for inviting us all to share in this magical moment in your lives.
"I love you without knowing how, or when, or from where. I love you simply, without problems or pride: I love you in this way because I do not know any other way of loving but this, in which there is no I or you, so intimate that your hand upon my chest is my hand, so intimate that when I fall asleep your eyes close." — Pablo Neruda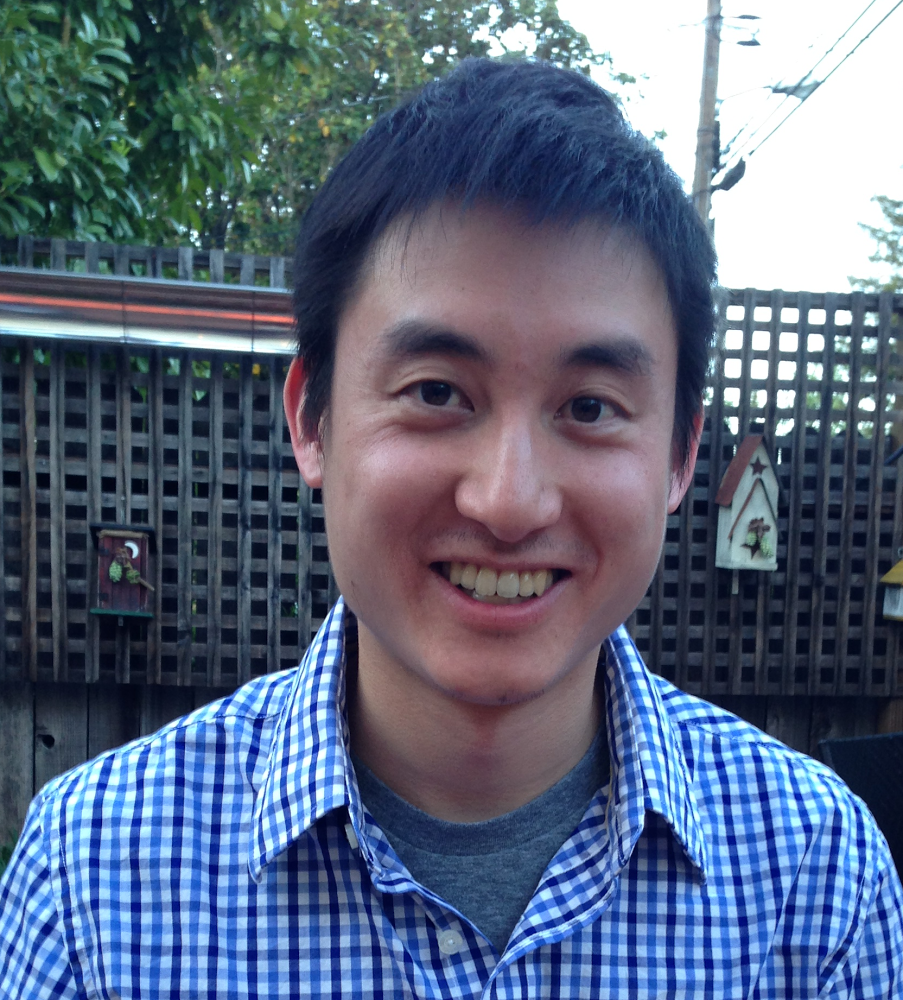 Gerald
Groomsmen – The Senate
Gerald first met Jonathan at UCLA as Resident LCCs. They quickly became close friends and ate at the dining halls regularly. According to Facebook, they've been friends since October 2006. Gerald is excited to be a part of Jonathan's special day, to spend time with him and the most important people in his life, and to support him as he embarks on the next chapter of his life. Gerald's very happy that Jonathan has found his soulmate and wishes Mandy and him a life full of happiness and love. Gerald currently resides in Northern California and works as a Sales Engineer. His hobbies include tennis and volleyball, and he's looking to pick up golf soon. Of the other members in the wedding party, he is good friends with Victoria and knows Carey.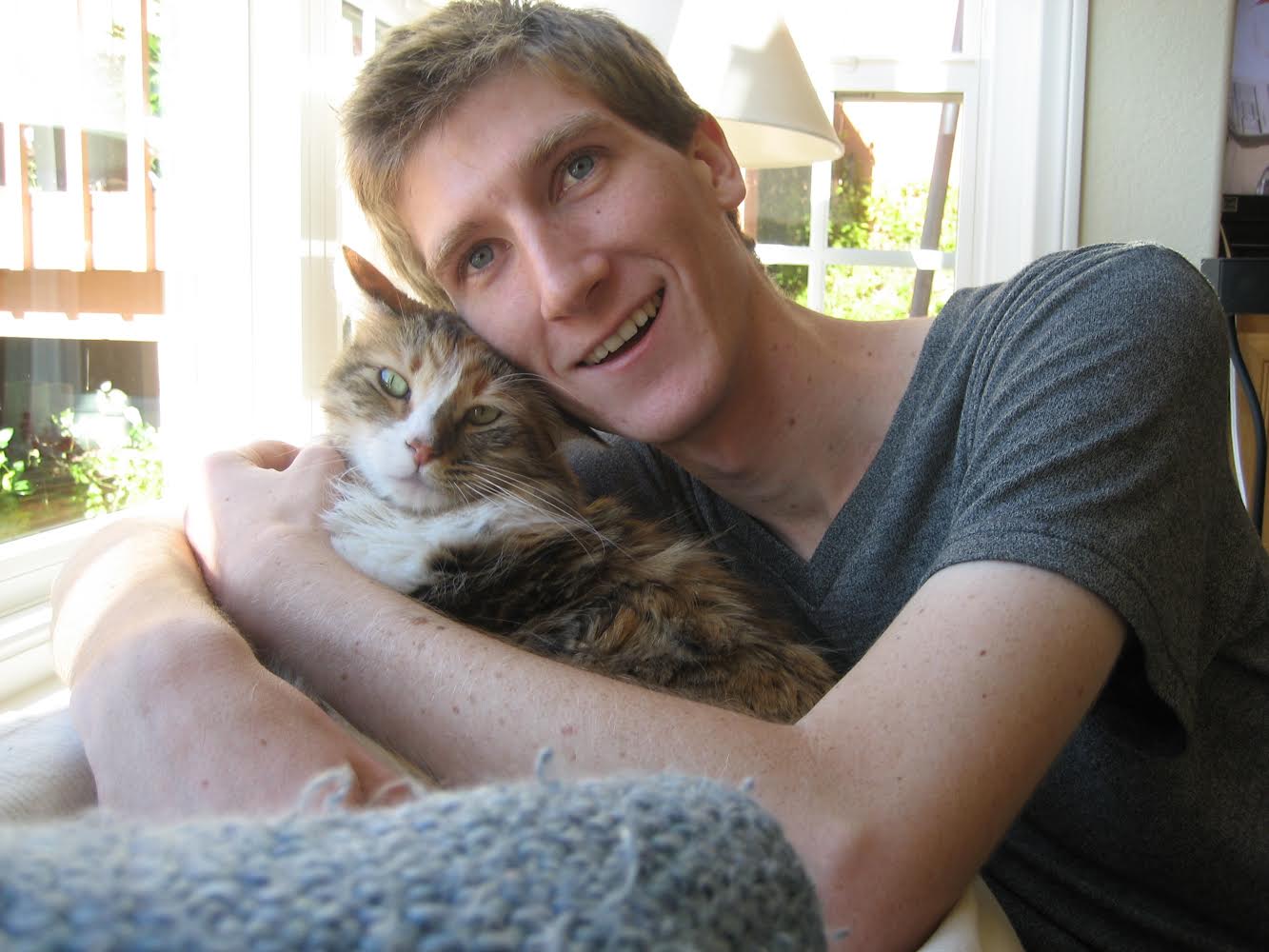 Alex
Groomsman – Muno
Alex's life consists of theme parks, roller coasters, and the occasional cat. Now on to the important bit: he met Jon and Mandy nearly five years ago at UCLA where they all participated in a class on themed entertainment (aka the Imagineering class). Jon was in Alex's group for the semi-competitive design project, and serving as our group manager, he led them to glorious victory during the final design pitch in a presentation room at Walt Disney Imagineering (Mandy's group did well too, of course). If someone told Alex then that five years down the road, Jon would have a successful career as an Imagineer and also be engaged to Mandy, Alex would have believed at least one of those premonitions without reservation. However, after years of Disneyland trips, engineering discussions, and "ZShape" dinners with Jon, and having now worked with Mandy at RIVA Creative since fall of 2013, Alex can say with confidence that these two were fated for companionship just as surely as Jon was destined to be an Imagineer. Alex looks forward to joining them in celebrating their forthcoming nuptials, which will undoubtedly be… exuberant, to say the least.
Chris
Groomsman – Sto
Chris is one of the lucky younger cousins of the wonderful Jonathan (or JA) Chew! The younger cousins are always so inspired by our magical, charismatic, and intelligent older cousin and now Chris is so happy that he has found his match in Mandy! Mandy is wonderful and Chris and Mandy have bonded over the fact that she is more imaginative than Jonathan (the Imagineer) and also has the desire to free killer whales from SeaWorld. Chris is really into photography (thanks to Tito Nandy) and the French alternative rock band Phoenix. He is excited to be in the most magical and Disney-themed wedding ever and expects nothing less from the Chew-Gill clan!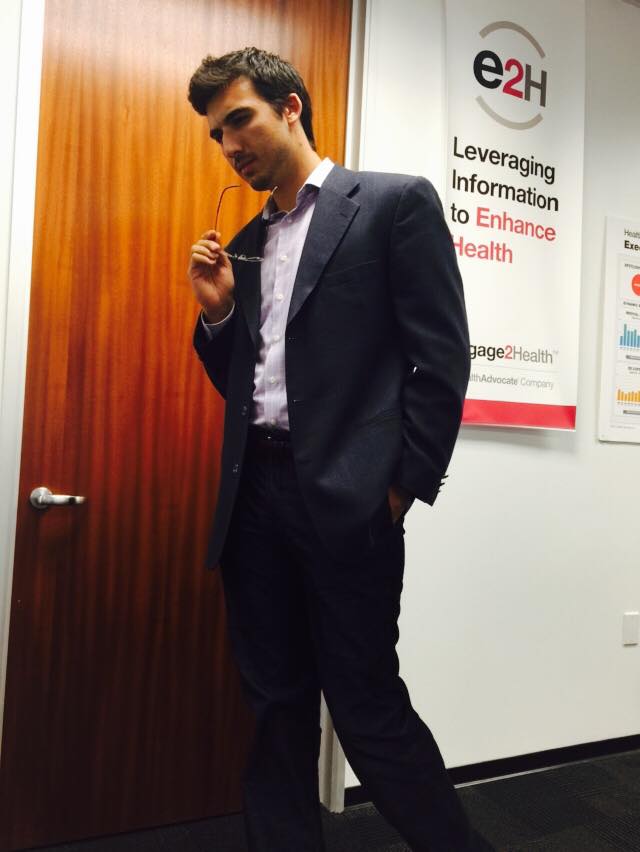 Jordan
Groomsman – Agent 006
Jonathan was truly Jordan's first friend. Jordan met Jonathan when he was two years old at Carden Conejo School in Westlake Village, CA. They became friends when they started playing together with a Nerf football at recess. As they grew, our play evolved into the two of them owning their own secret agent organization out of his grandparents' office. Jordan is so happy that they have maintained our friendship over all of these years. He is so honored and excited to be a part of the wedding party!
For everyone to get to know Jordan a little better, here are a few of his personal interests: watching ESPN and professional sports, CrossFit, yoga, the Lakers, fantasy football, HBO television (Game of Thrones, the Wire, True Detective, and more), psychology/neuroscience, health, nutrition, stand-up comedy, traveling and outdoor adventuring.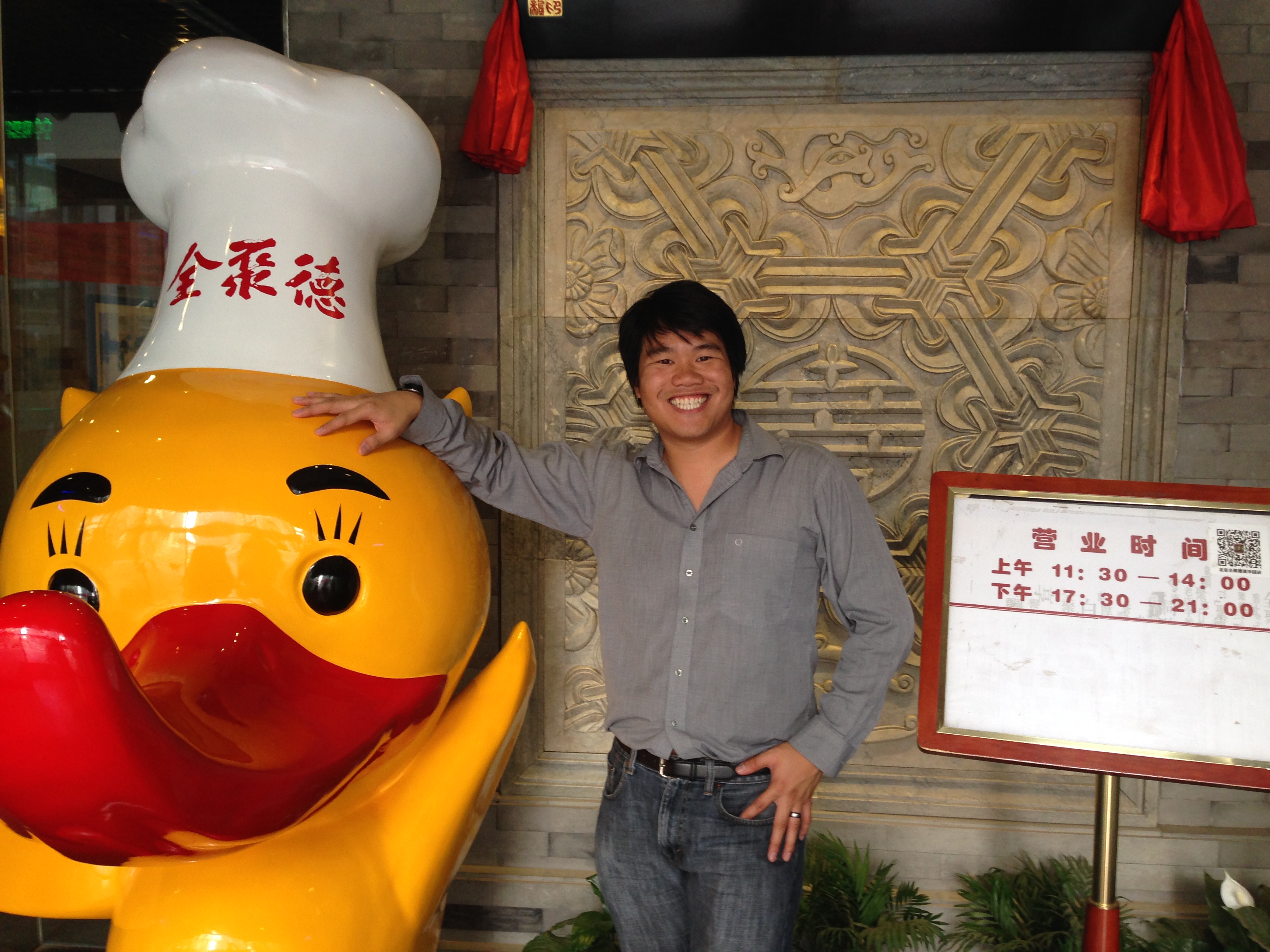 Leo
Groomsman – Maker Genius
Although he had briefly met Jonathan during his first year transferring to UCLA in 2009, it wasn't until 2012 that a chance email led to their fateful connection and subsequent friendship. However, it isn't to say that Jonathan wasn't known to Leo; quite the contrary, in fact. Stories of Jonathan's legendary personality and trademark exuberance has swirled among UCLA's engineering students for as long as Leo had been in the school, pass down upon each generation of students.
Of course, the stories simply cannot compare to the real thing. Leo is immensely grateful to know someone as unique and positive as Jonathan. His capacity for seeing the good side of the worst situations is a source of inspiration in Leo's own day-to-day life; through Jonathan, Leo too, has learned to be an optimist.
Leo has just one wish for Mandy and Jonathan; to be able to love and support each other through the many great challenges ahead, when being optimistic seems like an impossible task. Even in the worst of times, as long as you two have each other's back, it is enough to weather the worst that life can throw at you two.
Cheers, to the happiest couple on earth!
Leo is currently with Walt Disney Imagineering and is living in Shanghai to build the world's newest Disneyland. Leo's hobbies include Guitar, Drums, photography, games of all types, as well other other creative outlets, engineering and otherwise.